ANTIQUE PIANOS
RESTORATION AND REBUILDING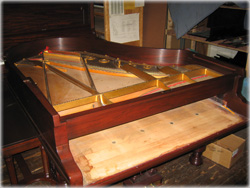 As an authorized dealer of new Steinway & Sons pianos, our technicians have been trained at the Steinway Factory and can rebuild and restore used and classic antique pianos at our Williamsport facility. Our impeccably-restored antique pianos are sold and shipped internationally. Call or email to inquire about restoring your piano or investing in a restored antique piano that can increase in value every year.
Services available:
Reconditioning
Rebuilding
Fire/Smoke/water damage restoration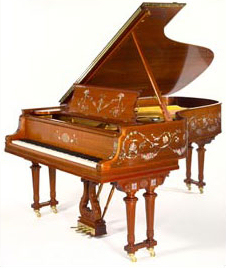 Complete field service for tuning & repairs - concert, school or home
Damp Chaser climate control system sales and installation
Replacement or repair of benches
PianoDisc installation & service
Cabinet touch-ups on site (limited area)
Professional piano moving and storage
Click here to view some of our restored pianos.